If you already have purchased your new electric vehicle, congratulations! If you are considering purchasing your electric car and looking to understand the charging process, welcome.
Have the comfort and convenience of charging your electrical vehicle at home and save money while doing it!
EV home charging vs public charging
One of the many considerations for new electric car owners is whether to use a public EV charging station for your main charging needs or have an at-home EV charger installed by an electrician. The main benefits of having an EV charger are, among others, convenience, cost, and safety.
1. Convenience
Living in the GTA and surrounding areas like Oakville or Ancaster and having a charger at home is like having your own gas station in your driveway or in your garage. Have the ease of charging your car while you sleep and wake up to a car that is fully charged and ready for the day. A level 1 charger can take 8-16 hours to fully charge your car.
A level 2 charger can take 4-6 hours to fully charge. One way to look at it is, let's say your car is low on battery and you must drive 50 miles to visit relatives. There is the option to sit in a public parking spot that uses a level 2 charger for 4-6 hours. There is the possibility the public EV charging station may be full, and you'll have to wait for a spot to open.
2. Cost Efficiency
While you have the option to pay for charging as you go with public EV charging stations, you also have the option to pay a flat fee for a residential charging station and have energy from the same source that keeps your house warm and your refrigerator cold. Even if there might be a high initial cost for buying the charger and installing it, you'll still save money by saving yourself trips to public charging stations.
Finding your own affordable home charging station is easy to do, no matter the type of charger you choose to go with (level 1 or level 2). It's important to note that the price of your charger will be separate from the price of the installation. Most EVs will come with a Level 1 charger when you purchase them, however, this is the slowest charging speed, taking anywhere from 8-16 hours to charge your car depending on the make/model.
3. Safety
Charging at home is safer than charging in a public space in Toronto or Oakville for a variety of reasons. Firstly, public areas are generally more dangerous than residential areas. When you charge your EV in public you may wait 4-8 hours to get a full charge. By charging your car in public, your car is at risk of theft, vandalism, and damage from other vehicles or people. Charging your car in your garage or driveway is a much safer solution when compared to public downtown charging.
Globe and Mail: Experts express concerns over the security of electric vehicle charging stations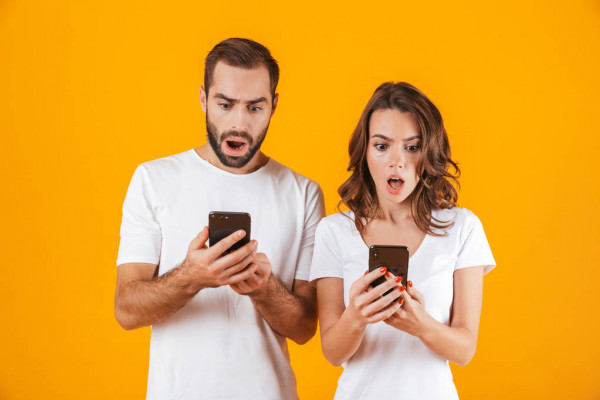 EV charging savings
By having an EV charger installed in your garage or parking spot, you can take advantage of significantly lowered energy prices at night. At night you are taking advantage of using off-peak electricity, which is generated by clean energy sources such as wind. During the day, natural gas is often required to meet peak demand, thus causing higher costs of charging.
Choosing the best EV Charger for your electric vehicle
A big factor is to take into consideration how you will use the car and if the charger will match your lifestyle. For example, if you work from home and don't need to drive your car on a daily basis, a level 1 charger is perfect for you. These chargers cost the least, however, they take the longest to charge. A full charge for an empty battery will take anywhere between 8-16 hours.
If you drive your car every day for work or other activities, a level 2 charger will be the best option for you. A level 2 charger takes 4-6 hours to fully charge. However more costly, you can rest assured knowing that when you come home at night and charge your car, you will wake up to a full battery.

Comparison Chart (Circuit Breaker Size / Estimated Driving Range)
| | | |
| --- | --- | --- |
| Circuit Breaker Rating | Charger Amperage | Estimated Driving Range Added Per Hour of Charging |
| 20A | 16A | 19 km |
| 30A | 24A | 29 km |
| 40A | 32A | 40 km |
| 50A | 40A | 48 km |
| 60A | 48A | 58 km |
| 70A/80A (Level 3) | 50A | 60 km |

Disclaimer: These are approximate values, and depend on vehicle make, model, and state/age of battery.
Electrical inspection for EV Chargers
All charger installations should be done by a licensed electrician to ensure a safe and proper installation. When you book your EV Charger installation with 3e Electrical Construction an electrician will come to inspect your home and determine the following in order to provide a precise quotation:
The placement of the new EV charger in relation to how your car is parked;
A load calculation of all existing circuits to determine the capacity of your electrical service;
An inspection of your panel to determine if you have sufficient space.
The distance from the electrical panel to the charging location can alter the cost substantially. A 40-amp circuit requires 8-gauge wire at more than $3 per foot. Stepping up the amperage for faster charging requires a thicker-gauge wire, which costs more.
Here's how it works
Our team is here to support you every step of the way towards the design, installation and maintenance of your Electric Vehicle Charging Station.