Trust your 3e Electricians in Burlington
The population in Burlington is booming and the 2016 census listed its population at 183,314.  With a population like that, trusted electricians are in high demand.  We are a team of project managers, coordinators, estimators, service managers, and electricians in Burlington.  With our polished and stocked service vehicles, we arrive on the job with a smile, ready to be of service.
The City of Burlington in the regional municipality of Halton is just west of Oakville and forms the western end of the Greater Toronto Area.
The British purchased the land on which Burlington now stands from the Mississaugas in Upper Canada Treaties 3 (1792), 8 (1797), 14 (1806), and 19 (1818). Treaty 8 concerned the purchase of the Brant Tract, 14.0 km2 (3,450 acres) on Burlington Bay which the British granted to Mohawk chief Joseph Brant for his service in the American Revolutionary War.[5][6]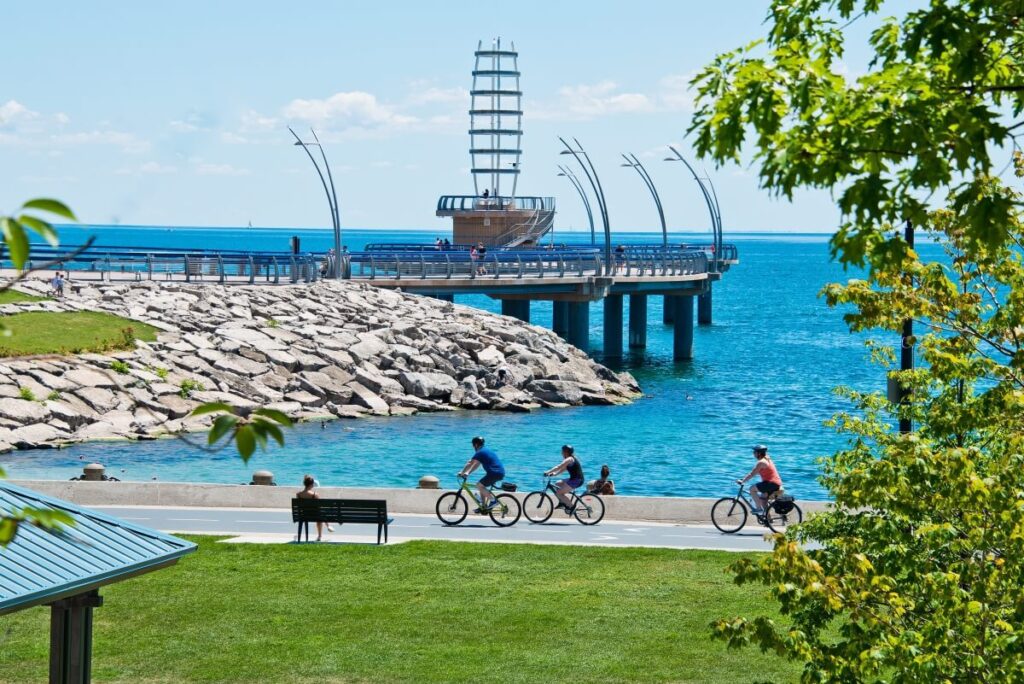 As a result, it shares the temperate climate found in Southern Ontario, its proximity to Lake Ontario moderates winter temperatures and it also benefits from a sheltering effect of the Niagara Escarpment.
3e Electrical Lighting, Electrical, Smart Controls And EV Charging Installation Services In Burlington
With years of experience, we offer our experience in many different areas of electrical work. We work with clients to offer them the best, quality service electricians in Burlington.
Electrical Vehicle Charger Installations In Burlington
In 2015 Burlington got its first public EV charging station. Gone are the days of needing to visit a gas station to fill up on gas. With the help of 3e electricians in Burlington, we will help you install a charger in your home's garage or parking lot. This allows for safer charging, and the ability to charge your car at night and to wake up to a fully charged vehicle. The EV chargers have 3 levels of charging, level 1 and 2 charging is for residential homeowners, and level 3 charging is for businesses, corporations, or companies looking to upgrade to an electric fleet.
Electrical Panel Upgrades
Looking to upgrade the appliances in your home? Did you recently upgrade to an electric vehicle and want to install charging in your home? There are many reasons for needing to upgrade your panel and service. The team at 3e Electrical is here to help you.
Lighting Installations
We offer many types of light fixture installations. A chandelier is one of the most popular lighting fixtures that homeowners get installed in their homes. Chandeliers are a great centerpiece that adds an elegant look to any room it is installed in. To find out more, visit our specialty lighting page
In addition to chandeliers, downlights are another lighting fixture that we specialize in. They are often referred to as pot lights, and come in many different options such as in-ceiling, in-wall, exterior lighting, and also motion sensor capabilities. Our electricians in Burlington have the experience and expertise to help you transform your space. To learn more, visit our pot light installations page.
Surge Protectors
Surge protectors are made to protect your devices from voltage spikes. They keep your home safe and prevent fires that can be triggered by electrical devices. As electricians in Burlington, we have experience installing a surge protection device on your property.
Smoke Detectors and Carbon Monoxide Alarm Installations.
We install 2-in-1 and 3-in-1 Smoke Detectors and Carbon Monoxide Alarms on your property. After reaching out to us today a member of our team will help determine which smoke alarm is best suited for your needs.
Book your 3e Electricians In Burlington
We have many different ways to help you book your electrical service in Burlington.
Booking a service with us is super easy. You can talk to our chatbot Alice and schedule through her, you can call our office directly at 647-560-7995, or you can request a quote or service through the way of the link in the header or footer of the website. We look forward to hearing from you!