Trust your 3e Electricians in Mississauga
A friendly neighbor, Mississauga is the sixth most populous city in Canada. We are your electrician in Mississauga and provide award-winning electrical, lighting, smart controls, and EV charging installations.
Fun fact, on 1 January 2010, Mississauga bought land from the Town of Milton and expanded its border by 400 acres (1.6 km2), to Highway 407, affecting 25 residents. The cites best shopping malls, Square One, Erin Mills, and Dixie Outlet Mall are known for some great shopping.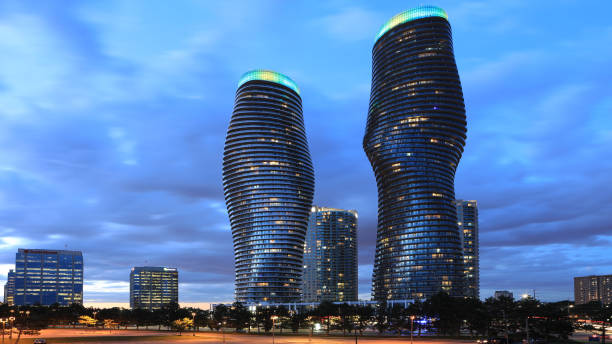 3e Electrical Construction, Lighting, Electrical, Smart Controls and EV Charging Services in Mississauga
Whether you have an electrical issue or want new lighting or new lighting controls, or maybe you bought a new hot tub and need it powered up. We can assist in all cases of electrical. Reach out today and see why we are a multi-award-winning electrical contractor year after year.
Electrical Vehicle (EV) Charger Installation by electrician in Mississauga
Electrical vehicle charging installation by 3e electricians in Mississauga. We sign and install EV chargers, and will ensure you get only the size you need and do not upgrade your homes or business's main electrical service unless it's absolutely necessary.
Electrical Panel Upgrades and Service Upgrades installed by electricians in Mississauga
As electricians in Toronto, we frequently are upgrading homeowners' old electrical panels to new and more safe electrical panels. We also upgrade electrical services. Residential service upgrades are typically from 100 to 200 Amps.
Lighting Installations in Residential, Multi-Residential and Commercial Installations
Lighting is everything when it comes to interior design, architecture, and photography. We install all types and all kinds.
Pot lights are very trendy that last 10 years but have actually been used since the '70s, just in different styles which actually gave way to their name, pots, because the container of the light was essentially a pot for the light fixture inside.
Smoke Detectors and Carbon Monoxide Alarm Installations.
A critical component to the safe occupancy of a structure is life safety systems. They play a critical and important role in ensuring the safety of all who use the space. Whether it's your home or business we are your electricians in Mississauga and we care about the safety of everyone.
Book your 3e Electrical Service In Mississauga
Are you looking to book a service with us? It's super easy. You can talk to our chatbot Alice and schedule through her, or you can call our office directly at 647-560-7995, or you can request a quote or service through the way of the link in the header or footer of the website. Scroll up or down.